Saratoga Springs Plastic Surgery, PC Named "Best Of" in Region By Saratoga Today Readers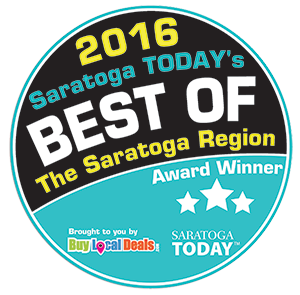 At Saratoga Springs Plastic Surgery, PC we are committed to providing excellent service and personalized care in the field of cosmetic medicine, and we are thrilled to be so frequently recognized for all of our efforts. In past years, I have had the honor of being named one of the "Top Plastic Surgeons" by Consumers' Research Council of America, one of the "Best Plastic and Cosmetic Surgeons" by Plastic Surgery Practice Magazine, and a "Top Doctor" by Castle Connolly. Today, I am excited to announce that the readers of Saratoga Today have voted me as the best plastic surgeon and our team as the best plastic surgery practice in the Saratoga region for the fourth year in a row!
We offer a wide variety of cosmetic procedures at Saratoga Springs Plastic Surgery, including both surgical and non-surgical options. I believe that one of the keys to our success is giving each patient – and each surgery – the individualized attention they deserve. By taking the time to listen to your unique aesthetic concerns and desires, we can customize these procedures to fully meet your expectations and maximize your results.
Saratoga Today's "Best Of" awards are particularly significant to us because you, the general public, are the voters – and you are our top priority. Thank you for your continued recognition and trusting us to help you achieve your cosmetic goals.
For more information about Dr. Yarinsky and his practice, or to schedule a consultation, please contact us today.
Previous Post
Next Post