Dr. Yarinsky Named "Top Doctor" in New York Metro Area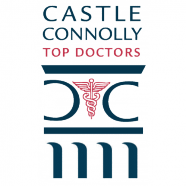 Saratoga Springs Plastic Surgery, PC congratulates Dr. Steven Yarinsky for being recognized by Castle Connolly Medical Ltd. as a "Top Doctor" in the New York Metro Area for 2016. Dr. Yarinsky feels honored to receive this award from such a highly regarded surveying company. Each year, Castle Connolly Medical Ltd. identifies the best doctors in various geographical areas around the U.S. These lists of physicians are then included in Castle Connolly's Top Doctor Guides and often featured in partner magazines. Dr. Yarinsky is proud to represent Albany-Capital District and Metropolitan New York as one of the metropolitan area's leading doctors.
To determine the list of "Top Doctors," Castle Connolly reviews the credentials, medical background, professional achievements, and board certifications of the physicians. Candidates are also highlighted using a peer nomination system. Dr. Yarinsky, who was recently inducted into the New York Regional Society for Plastic Surgeons (NYRSPS), is always happy to receive this recognition from Castle Connolly, as it proves he is continuing to reach his goal of providing superior quality care in plastic surgery.
On top of the Castle Connolly honor, Dr. Yarinsky has also been presented with the "Best of the Saratoga Region" award for 2016 by Saratoga Today. This is his fourth consecutive year receiving the elite distinction, which is voted on annually by the public. Dr. Yarinsky says that by receiving the accolades from both Castle Connolly and Saratoga Today, he is grateful that his hard work and dedication to plastic surgery and cosmetic medicine continue to make a big impact locally and beyond.
For more information about Dr. Steven Yarinsky and his practice, or if you would like to schedule a consultation, please contact us today.
Previous Post
Next Post