Home | Face Enhancement and Rejuvenation
Face Enhancement and Rejuvenation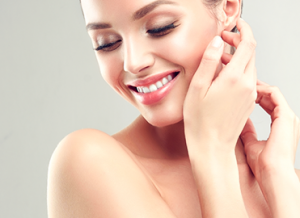 If your face shows signs of aging, exhaustion, and stress, or if you would like to improve the shape or contour of certain facial features, Dr. Steven Yarinsky offers a full range of facial enhancement procedures that can help you rejuvenate the face with natural-looking results. Innovative plastic surgery options such as facelift, brow lift, fat grafting, rhinoplasty, ear surgery, eyelid surgery, and more can help you attain a more youthful, balanced, and refreshed appearance to look and feel your best. Dr. Yarinsky also does many non-surgical non-invasive and minimally invasive procedures such as Endermolift, Botox® Cosmetic and facial fillers to provide you with a "liquid facelift" to look many years younger without surgery!
Please take a look at the following procedures we offer, and click the links for more detailed descriptions. If you would like more information, or if you would like to set up a consultation with Dr. Yarinsky, please contact Saratoga Springs Plastic Surgery.
Facial Fillers and Botox® Cosmetic
Often all you need when your face starts showing signs of facial aging is a "liquid facelift" with medical grade skin care treatments and cosmetic injectables like facial fillers and Botox® Cosmetic. Many men and women we treat experience the rapid return of a more youthful appearance—looking 5, 10 or even 15 year younger by replenishing lost facial volume and relaxing overactive wrinkle lines. This is often a very cost effective way to look your best with minimal down time.
Fat Grafting
Face volume naturally diminishes or shrinks as we age due to loss of fat and bone structure. The "deflation of aging" results in a sagging or empty appearance with a reduction in fullness in the cheeks, temporal area in the lateral forehead and the mid and lower face. Fat injections or grafting fat from your own body, such as from your tummy, to restore volume to your face results in a more youthful fuller appearance.
Fat grafting uses liposuction to harvest fat and special tubes we call cannulas to inject the fat in small parcels or microdroplets to restore areas of volume deficiency in your face. Fat grafting is a surgical procedure that can be done with local or general anesthesia. Facial fillers offer an off-the-shelf alternative to using your own body's fat to replenish facial volume and provide a youthful appearance and contour.
Facelift & Neck Lift
If you would like to take years off your facial appearance and lift and smooth out facial wrinkles, jowls and loose neck skin, facelift surgery is one of the most tried and true surgical cosmetic enhancement procedures available. This treatment can significantly rejuvenate your face for a more youthful, refreshed appearance.
If you experience an excess of skin in the neck region, sometimes referred to as a "turkey neck," you can benefit from a neck lift. Neck lift surgery removes excess skin and tightens the rest of the skin for a smooth, more youthful neckline and profile.
Eyebrow & Forehead Lift
A brow lift, or forehead lift, works to elevate your brows and soften lines and wrinkles that appear on your forehead and between your eyebrows that can make you appear tired, worried, and perhaps older than you really are. This treatment can "open up your eyes" and it does wonders for the upper portion of your face and helps you appear less tired and more refreshed.
Eyelid Surgery (Blepharoplasty)
Eyelid surgery, known medically as blepharoplasty, can smooth out bagginess and puffiness and reduce the appearance of droopy eyelids. Eyelid surgery can be a great option for making the areas surrounding your eyes appear more refreshed and youthful.
Nose Surgery (Rhinoplasty)
Rhinoplasty (nose reshaping surgery) is designed to make your nose appear smaller or larger, and can correct functional issues – such as a deviated septum or large air baffles within the nostrils (turbinates) – that can create breathing problems. Nose surgery can have a positive effect on your entire facial appearance, bringing your nose into harmony and better balance with other facial features.
Otoplasty (Ear Surgery)
Otoplasty (ear pinning surgery) is a procedure that pulls prominent ears closer to your head. Ear surgery can make your ears appear smaller, which can help adolescent or adult patients reduce self-consciousness about their appearance. Also, since ears enlarge with age, large ears or ear lobes may be reduced in size for a more youthful appearance.
Cheek and Chin Reshaping
Facial implant procedures such as cheek and chin reshaping can provide you with enhanced facial contours and better facial balance. Cheek augmentation can make your cheeks appear higher and fuller, while chin enhancement can improve the appearance of a recessed chin and make a larger nose appear smaller.
Note
The specific risks and the suitability of these procedures for you can be determined only at the time of your consultation with Dr. Yarinsky. All surgical procedures have some degree of risk. Minor complications that do not affect the outcome occur occasionally. Major complications are unusual. Most people are very happy with the results, but no specific result can be guaranteed.
This procedure is done at our Joint Commission accredited office facility.