Lip Enhancement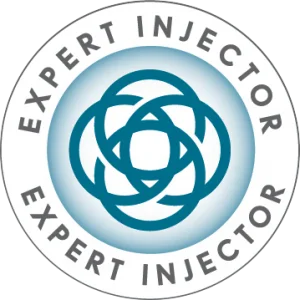 Dr. Yarinsky is the only Capital District Area certified "Expert Injector." Visit www.expertinjector.org to learn more about why this is important in your choice of injector. Expert Injectors are a group of highly skilled and trained plastic surgeons and dermatologists who specialize in administering cosmetic injectables like facial fillers and BOTOX® Cosmetic. This combination of treatments results in a "liquid facelift." Each physician member of expertinjector.org is dedicated to providing you with an exceptional level of quality service and care to achieve the best possible results with your facial and lip filler and BOTOX® Cosmetic treatments all done in a safe environment using FDA-cleared injectables purchased directly from the manufacturers. Dr. Yarinsky personally performs all injectable treatments at Saratoga Springs Plastic Surgery, PC. We now offer "Pain Free Injectables" with "laughing gas". To save on Lip Filler treatments throughout the year, Saratoga Springs Plastic Surgery is now offering a VIP Injectable program that provides members discounts on treatments and other benefits including same day appointments.
About Lip Enhancement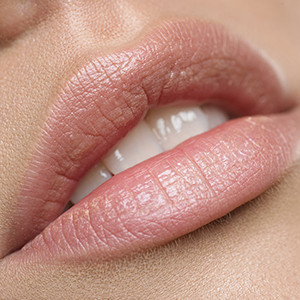 Most of us want an attractive smile, and this includes attractive full lips. Some people have naturally full lips while others have underdeveloped or thin lips due to heredity or the process of aging. As we age, lips become smaller and thinner. While there are many procedures designed to improve lips, none are perfect. Collagen, JUVÉDERM® Injectable Gel, Restylane® gel, or your own body fat can be used to plump lips, to fill your upper lip-cheek fold and to soften the lines between your eyebrows. Collagen is a temporary fix, lasting a few months, while fat injections can produce long lasting results and JUVÉDERM® Ultra Injectable Gel and new JUVÉDERM VOLBELLA® XC may last a year or more. Other solid fillers such as Gore-Tex® are available, but use of these may lead to complications such as infection, hardness and rejection, and Dr. Yarinsky prefers not to use them.
Restylane® Silk
Restylane® Silk, the first FDA-approved treatment to enhance your lips and mouth area, is now available at Saratoga Springs Plastic Surgery, PC. Restylane® Silk is exclusively provided by a limited number of cosmetic medicine professionals. Restylane® Silk is a unique "silky smooth" formulation of hyaluronic acid, a naturally occurring material found in everyone's skin, that is designed to subtly shape and define your lips while smoothing the lines around them. Restylane® Silk also includes lidocaine, a local anesthetic, that makes the treatment significantly more comfortable. Whether you have radiating lip lines from a history of smoking or from chronically pursing your lips (which may occur from sipping from straws), these lines can be dramatically improved or eliminated with Silk. The results can help prevent or minimize lipstick feathering. And if you have congenital or hereditarily thin lips or have lost lip volume with aging, Silk can also restore the more youthful lip plumpness that you desire.
When Restylane® Silk is injected by our plastic surgeon, Steven Yarinsky, MD, who is recognized by New Beauty Magazine as an "Expert Injector," you are more likely to get the excellent results that you are looking for. With all fillers including Silk, Dr. Yarinsky is a firm believer that "less is more" and would rather you have a nice improvement than an overdone look. This approach is not only more affordable for you — since less filler is used — but is more likely to provide you with naturally appearing results.
Restylane® Silk offers our patients more precise lip shape and definition that just hasn't been possible until now. Some degree of swelling, redness, tenderness and bruising are commonly seen after Restylane® Silk treatment. Typically these resolve within a week or two and can be camouflaged by lipstick or cover-up cosmetics. *The lip refining results of Restylane® Silk usually last 8-12 months before repeat treatment is desirable for maintenance. Restylane® Kysse is a new longer-lasting lip filler that many of our patients prefer.
Lips can also be enhanced by reducing the vertical wrinkles of the skin around the lip by injectable fillers and by skin resurfacing methods such as Secret RF microneedling and Ultra-Pulse Laser Resurfacing. It is often a better choice to treat the surface of the skin with the laser to improve fine wrinkle lines than by injecting the lips and line. The results of microneedling and laser resurfacing to treat fine wrinkle lines can be spectacular! Healing can vary from hours (injectables) to several weeks (implant or laser resurfacing).

JUVÉDERM VOLBELLA® XC
JUVÉDERM VOLBELLA® XC is formulated with an exceptionally smooth form of hyaluronic acid (HA) and VYCROSS® technology to restore volume to your lips and reduce the appearance of fine lines located in the delicate areas around the mouth. Consequently, this dermal filler is ideal for achieving results that look natural and feel soft. Common signs of aging around the mouth often include vertical lines that form above and below the upper and lower lips (known as the perioral area). These wrinkles are sometimes referred to as perioral rhytids or "smoker's lines," which may cause patients to look prematurely aged. JUVÉDERM VOLBELLA® XC can smooth the skin of the lips to provide a more youthful appearance. *This innovative dermal filler can also be used to improve the fullness and contour of the lips, restoring lost volume with soft, plump but naturally appearing results.
Since JUVÉDERM VOLBELLA® XC is composed of hyaluronic acid, patients do not need to undergo allergy testing prior to treatment. The injectable is also formulated with lidocaine, which helps to numb the injection site and maximize the comfort of the patient during treatment. The entire procedure can be completed within 15-30 minutes, depending upon the number of syringes used and a patient's individual goals. Though some mild swelling or bruising may occur after treatment, these common side effects should disappear quickly. Results can be seen immediately, and most patients enjoy smoother skin and fuller lips for about one year. Dr. Yarinsky can easily maintain these results with follow-up treatment sessions.
Contact our practice today for more information on lip enhancement, or to schedule a consultation with Dr. Steven Yarinsky.
NOTE
The specific risks and the suitability of these procedures for you can be determined only at the time of your consultation with Dr. Yarinsky. All surgical procedures have some degree of risk. Minor complications that do not affect the outcome occur occasionally. Major complications are unusual. Most people are very happy with the results but no specific result can be guaranteed.
JUVÉDERM® Injectable Gel is a registered trademark of Allergan Industrie, SAS
This procedure is done at our Joint Commission accredited office facility.