Meet the Staff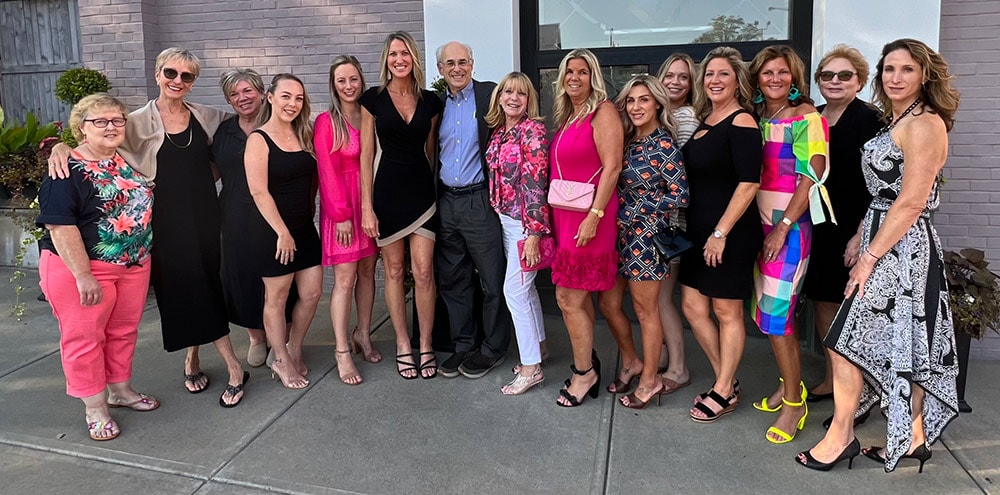 Our staff members are all hand-picked by our board-certified plastic surgeon, Dr. Yarinsky, to assist you with all your cosmetic medicine needs. We care about you! Our patient coordinators Linda and Brianna are here to take your incoming phone call, assist with scheduling your consultation and surgery, and with financing your procedure. You will meet your patient coordinator at your initial consultation who will assist you every step of the way. Our Director of Nursing & Operating Room Manager, Holley, will assist you with scheduling your procedure, educating you about before and aftercare and prescription use, and will follow you through your recovery both by phone and in person with Dr. Yarinsky. Our other nurses Paula, Michele, Chantelle and Debra are here to assist you the day of your procedure and may also see you at your follow-up appointments. Our office administrator, Jennifer, is available to help you with health insurance claim filing and reimbursement issues, should your procedure be non-cosmetic in nature.
In our medispa, Kristi and Gretta are our NYS licensed massage therapists. Our staff has received special advanced training with Ultherapy® non-surgical facial skin tightening, for a non-surgical "face lift.". Kristi and Gretta are also our non-invasive body contouring experts using the truSculpt® 3D and SculpSure® "Warm Sculpting" to give you the fat reduction and figure that you desire. Kristi and Gretta are the only trained Endermologie® technicians to provide services in a medical office environment and Medical Spa in the Capital District and as such are highly experienced with providing endermolift® non-surgical "face lifts" and with Endermologie® cellulite reduction treatments. Veronica, Tressa, and Skylar are our skin care technicians, advising you on home and office treatment programs using advanced medical skin care products, microneedling, microdermabrasion, SkinMedica® and other medical-grade facial peels, and Genesis V laser facial treatments to improve and correct a variety of skin problems. Our licensed medical skin care professionals specialize in laser hair removal and now use the latest 'gold standard' Vectus and the LightSheer lasers to achieve superlative results. Our sclerotherapy nurse and Genesis V and Excel V™ Laser technician is here to help you with leg spider veins, face capillaries, hyperpigmentation and rosacea management.
Our experienced and talented staff are here to provide you with an exceptional experience and outcome. Please feel free to call on them anytime you have questions. Although they can usually answer all your questions and concerns, Dr. Yarinsky is always happy to personally take your call as well. We strive to be your first choice of medispa and center for cosmetic medicine. Our staff works as a team to satisfy your beauty and cosmetic medicine needs and desires with one goal in mind — to help you to look and feel your best.
Use us as a resource for questions you might have about any procedure available at our office. We are truly at your service. To learn more about our team members, please read their bios below.
Brianna P. – Patient Care Coordinator
Brianna has over three years experience as a Patient Care Coordinator at Saratoga Springs Plastic Surgery. She is passionate about helping patients feel comfortable and ensuring their office consultation is informative, and she also assists them with financing options. In addition, Brianna lends her creative spirit and talents in social media marketing to help promote our cosmetic surgery and medispa services. In her free time, as a self-taught pasty chef, Brianna loves baking, designing and frosting custom cupcakes for a cupcake business she owns with her mother. She also enjoys running, decorating, boating, being in nature and traveling.
Linda P. – Patient Care Coordinator Manager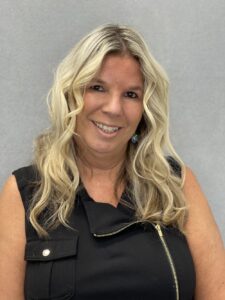 Linda has been our lead Patient Care Coordinator since 2017. She strives to make each and every patient who enters our office feel happy, at home, and educated about the cosmetic services we provide. Patients love Linda's helpful and cheerful personality as she works hard to ensure all patients have the most up-to-date information about our practice, rewards and special promotions. Linda's warm and generous spirit extends to her co-workers as well. She is the first person to lend a hand to her colleagues and often treats them to special treats like fresh bagels on staff meeting days. In her free time, Linda enjoys spending time with family, shopping, traveling and cooking.
Gretta T. – Licensed Massage Therapist MediSpa Director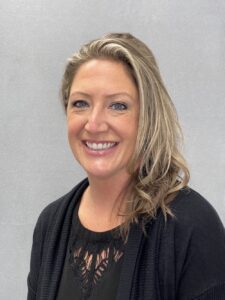 Gretta worked at our office 15 years ago as a Certified Endermologie® Technician and Massage Therapist. She returned to Dr. Yarinsky's practice as our MediSpa Director in 2021. As the former owner of Spa Broadway in Troy and a Certified Foot Reflexologist, Gretta is excited to expand Saratoga Springs MediSpa's service offerings to now include specialty couples massage and facial spa treatments, individual spa treatment packages, in addition to a full array of the highest-quality body contouring and skin care services.
When Gretta is not using her creativity and passion for bringing the best patient care experiences to Saratoga Springs MediSpa, she enjoys reading, exploring new restaurants, entertaining, exercising and baking while listening to Frank Sinatra with her young daughter.
Holley H. – Director of Nursing & Operating Room Manager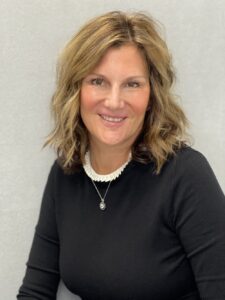 Holley has been a nurse at Saratoga Springs Plastic Surgery for over 25 years. Holley is Dr. Yarinsky's right-hand person in the operating room. She also does all surgical scheduling and oversees all patient care. Holley's exceptional knowledge in nursing, along with her warm and caring personality, will guide you through your entire cosmetic procedure experience from your initial consultation all the way through to your follow-up appointments after your procedure is done. She truly enjoys being the nurse her patients can count on contacting to feel as comfortable as possible. She listens to their goals for desired outcomes, teaches them and helps them with Dr. Yarinsky's assistance to make the most informed decision for their elective cosmetic surgery. Outside of the office, Holley enjoys exercising, singing and performing in community theatre and spending time with her wonderful family.
Kristi – LPN, LMT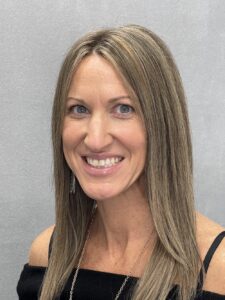 Kristi is a dual licensed Massage Therapist and nurse with 20 years of experience. At Saratoga Springs MediSpa, she practices massage therapy and also specializes in Ultherapy®, ThermiVa®, sclerotherapy and truSculpt®. Kristi loves helping others and making people feel comfortable and pampered. She welcomes you with a warm smile and contagious laugh, and is quick to put patients at ease and earn their trust in her as a person and in her abilities as a massage therapist and medispa technician. Outside of the office Kristi does interior design work and loves to spend time in nature and with friends and family.
Paula P. – Staff Nurse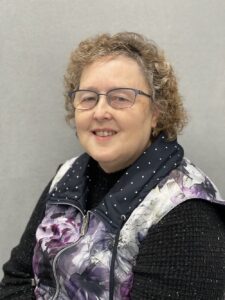 Paula is a passionate and dedicated nurse with over 40 years of healthcare experience in a variety of medical settings. She assists with patient care, helps Dr. Yarinsky with facial filler and BOTOX® treatments, manages medical supply inventory and is a circulating nurse in our office surgical suite. In her free time, she enjoys spending time with her children and granddaughter, shopping, scrapbooking, reading, and walking.
Tressa B. – Licensed Medical Esthetician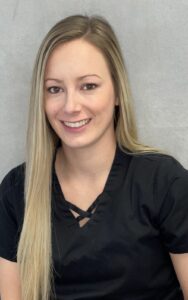 Tressa has been a licensed esthetician for over five years and is certified to use medical lasers for hair removal and other treatments. She previously worked at a laser spa. She joined Saratoga Springs MediSpa in April 2022. Tressa is very passionate about skin care and educating her patients about optimum skin treatments and use of medical-grade home skin care products. Her goal is to help them look and feel their best. Tressa enjoys spending time with her family, which includes her 4-year-old son and Great Dane puppy. In her free time, she likes camping, cooking and crafting with her Cricut®.