Aging Hands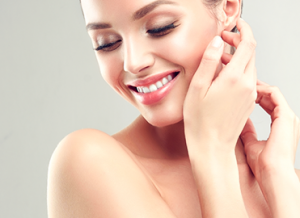 While the face is one of the first places to show signs of aging, many people forget that other areas, such as the back of their hands, can just as noticeably reveal their age. To help patients maintain a youthful hand appearance, Dr. Steven Yarinsky offers rejuvenating treatment options to add volume and fullness to the backs of the hands as well as eliminate age spots. Dr. Yarinsky is the only provider offering and certified by Merz to do Radiesse Hand treatments in the Albany/capital district. By simply addressing these cosmetic concerns, patients can take years off of their appearance.
RADIESSE® to Correct Volume Loss and Camouflage the Appearance of Veins and Tendons
RADIESSE® is the first and only dermal filler that is FDA-approved to correct volume loss in the backs of the hands. RADIESSE® has proven to effectively restore fullness and hide prominent veins and tendons for a more youthful, supple hand appearance. During the hand augmentation treatment, Dr. Yarinsky will inject the formula in the back of the hands with a very fine needle. RADIESSE® contacts local anesthetic to numb the area for comfort during the procedure. The number of treatment sessions varies based on each individual's needs–some may need a follow-up treatment to reach the optimum cosmetic result.
Excel V™ Laser for Correcting Age Spots on Hands
If patients are unhappy with the appearance of brown age spots on their hands, they may be good candidates for the Excel V™ laser treatment. This state-of-the-art device offers two wavelengths, making it a great solution for virtually any case and all skin types. A laser treatment with the Excel V™ is fully customized to the patient for optimal results. It involves a built-in cooling system for a more comfortable process, and the entire treatment takes about 10 to 30 minutes to complete, depending on the individual. Most people can achieve their aesthetic goals and the improvement they desire with only one session, and they can return for touch-up treatments, if needed, to maintain their results.
Schedule a Consultation
To learn how you can rejuvenate your aging hands, please contact our office to schedule your consultation with Dr. Yarinsky.