Restylane®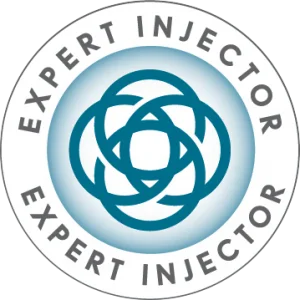 Restylane is a family of hyaluronic acid-based facial fillers (Lyft, Defyne, Refyne and Silk) similar to the JUVÉDERM® family that can reduce unwanted signs of aging in specific areas within the mid and lower face. These areas include the cheeks, facial wrinkles and folds near the mouth, as well as thinning lips and radiating lip lines. By filling facial areas that have gradually lost volume due to aging, Dr. Steven Yarinsky can help patients achieve smoother skin and a fuller, more youthful facial appearance. He personally performs all cosmetic injectable treatments at Saratoga Springs Plastic Surgery, PC and is the only certified ExpertInjector™ in the Capital District area. ExpertInjector is a distinction achieved by a prestigious group of physicians who are highly skilled and trained to perform injectable treatments like Restylane with the utmost safety and care. To save on Restylane® treatments throughout the year Saratoga Springs Plastic Surgery is now offering a VIP Injectable program that provides members discounts on treatments and other benefits including same day appointments.
What Is Restylane Used for?
Restylane

Restylane is a group of FDA-approved fillers (Lyft, Defyne, Refyne and Silk) for correcting moderate to severe facial wrinkles and folds, such as nasolabial folds (also known as smile lines or parentheses) and marionette lines, and to restore volume to the mid and lower face. In addition, Restylane can be used for upper and lower lip enhancement to create fuller lips, to shape the lips and to correct radiating lip lines.
Restylane Silk
Restylane Silk is the first product FDA-approved for lip augmentation and for diminishing wrinkles around the mouth (perioral lines) in. The formula is specially designed with smaller hyaluronic acid particles to create natural-looking lip enhancement results. Restylane Silk also contains lidocaine, which is a local anesthetic that helps minimize discomfort during the treatment.
How Long Do Restylane Results Last?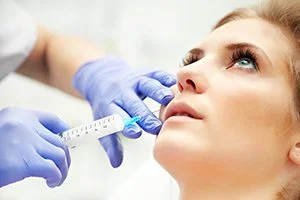 Results from Restylane can often be seen immediately after injection. Restylane Lyft, Defyne and Refyne can last for about one year before retreatment becomes necessary. Restylane Silk has shown to last about 8 to 12 months. Dr. Yarinsky can help prolong the smoothing or plumping effects of Restylane products on the face with follow-up treatment sessions.
Depending on the specifics needs of each patient, complementary procedures such as BOTOX® injections to achieve a "liquid facelift" or laser skin resurfacing or facial cosmetic surgery may be recommended to provide a more complete rejuvenation.
What Side Effects Are Associated with Restylane?
The most common side effects patients may experience with Restylane include swelling redness, bruising, tenderness, and pain at the injection site. If requested, we use nitrous oxide (laughing gas) during your treatment as a way to offer pain-free injections. This helps patients relax while Dr. Yarinsky carefully injects Restylane into the target sites. Most side effects that do occur typically fade over the course of 1 to 2 weeks. More serious side effects are rare, but Dr. Yarinsky will explain all possible risks prior to your treatment.
How Much Does Restylane Cost?
The cost of your Restylane treatment will depend upon how many syringes are needed to help you achieve your aesthetic goals and which type of Restylane is used. When it comes to fillers, Dr. Yarinsky believes that less is more and prefers to administer less product to ensure a natural look that does not seem "overdone." This can help you save money in the long run. If you would like to break your total cost into smaller, monthly payments, our team can help you get started with one of our financing options.
NOTE
Your specific risks and candidacy for Restylane injections will be communicated during your appointment with Dr. Yarinsky. As with any injectable treatment, Restylane carries some risk. It is normal for minor complications to occur that do not affect final results, and more severe complications are possible though rare. Most patients are very satisfied with their outcome, but specific results cannot be guaranteed.