Dysport® Injectable Treatment
What Is Dysport®?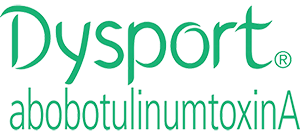 Dysport® injections, like BOTOX® Cosmetic, effectively reduce active frown lines located between the eyebrows (glabella lines), crow's feet, and forehead to help prevent the signs of aging. Made by Galderma, Dysport® works similarly to BOTOX® Cosmetic, XEOMIN®, DAXXIFY® and Jeuveau®, acting as a muscle relaxant that temporarily reduces the appearance of active wrinkles and fine lines. If you want to rejuvenate your facial appearance and reduce or eliminate active frown lines that make you look tired or angry, Dysport® can often be highly beneficial as it soothes active wrinkles, providing you with a more youthful, refreshed appearance. Our board-certified plastic surgeon, Steven Yarinsky, MD, is proud to be one of only a small group of plastic surgeons and dermatologists offering Dysport® in the Albany/Capital District region,
Why Choose Dr. Yarinsky for Your Dysport® Injections?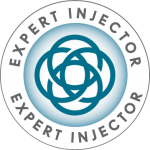 Dr. Steven Yarinsky is the only ExpertInjector™ physician in the Capital District. This elite certification provided by New Beauty Magazine indicates that a physician meets incredibly high standards for safety and care when administering injectable cosmetic treatments, such as facial fillers and Dysport®. Combining facial fillers with Dysport® or other relaxers results in a "liquid facelift" and can help you to look years younger without surgery. Less than 3% of physicians in the U.S. who provide injectable cosmetic treatments have been recognized as an ExpertInjector™. This status is an indication of the advanced expertise that Dr. Yarinsky provides to his patients.
All members of expertinjector.org are dedicated to helping patients achieve optimal results through FDA-approved injectable products, which they have purchased directly from the manufacturers rather than through the "black market," assuring you that you are getting what you pay for at Saratoga Springs Plastic Surgery, PC. All injectable treatments done at Saratoga Springs Plastic Surgery, PC are performed by Dr. Yarinsky.
What Does the Dysport® Procedure Involve?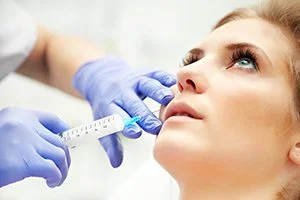 Before your Dysport® treatment, skin in the treated area can be numbed to minimize discomfort, or you can opt for "pain-free injectables" with nitrous oxide, also known as "laughing gas." To begin the injection process, a very small needle is used to deliver the Dysport® solution, which is a highly diluted version of botulinum toxin. As this takes effect, the underlying muscles causing the unwanted active wrinkles are temporarily relaxed, leading to a smoother skin appearance.
Depending on the size of the target area and how many areas you would like to treat, the Dysport® procedure can typically be completed within 5 to 10 minutes. Immediately after treatment, you can return to your normal routine. You may experience some degree of swelling and redness at the injection sites, but this should quickly fade. Bruising can also occasionally occur.
How Long Do Dysport® Results Last?
Dysport® results are typically fast acting, and you will likely notice improvement after 24 hours, with full results apparent within a few days. Dysport® injections often last for at least three months and even longer in some cases. To prolong your results, we recommend follow-up maintenance treatment sessions every three to four months. Since Dysport®, like BOTOX® Cosmetic and XEOMIN®, relaxes active frown lines, continued treatment helps to minimize the chance of developing deep lines, or worsening of existing frown lines. So, these treatments help to prevent the signs of aging!
Complementary Procedures to Dysport® Injections
Dysport® on its own can produce natural-looking and confidence-boosting results when provided by an ExpertInjector™. To provide a more dramatic transformation, many patients combine other treatments like facial fillers with Dysport® to take their facial rejuvenation to the next level. Oftentimes, Dysport® can be used as a complementary treatment for other surgical and non-surgical services such as eyelid surgery, laser skin resurfacing, and facial fillers.
Is Dysport® Safe?
When performed by a qualified professional, Dysport® is considered a safe treatment for facial rejuvenation. However, the specific risks, benefits, and suitability of Dysport® for your specific needs can be determined only at the time of your consultation with Dr. Yarinsky. Keep in mind that every cosmetic procedure has some degree of risk. Minor complications such as bruising sometimes occur that should not impact the final aesthetic results. Major complications are unusual and rarely encountered. Most patients are very satisfied with their results, but no specific result can be guaranteed.
How Much Does Dysport® Cost?
The cost of Dysport® usually begins at $450 to treat one area of your face, but this varies as each patient has unique needs. Our team will provide an accurate cost estimate at your initial consultation when your needs and goals are discussed and a comprehensive treatment plan is developed. Additionally, many people find it advantageous to be treated with injectables in multiple sessions, which will also have an impact on the total price.
Schedule a Consultation for Dysport® Injections
If you would like more information on Dysport®, or if you would like to schedule a consultation with Dr. Yarinsky for your facial rejuvenation or any of our services, please contact our practice today.
Medical References for Dysport
Dysport: WHAT IS DYSPORT®?
WebMD: Dysport Vial – Uses, Side Effects, and More
GoodRx: Dysport (abobotulinumtoxinA): Basics, Side Effects, Reviews & More