Breast Reduction – Non-Insurance Covered*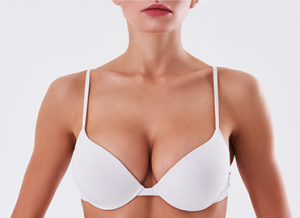 Breast reduction surgery can help patients alleviate the discomfort and self-consciousness associated with having overly large breasts. The following information can give you an idea of what to expect from breast reduction surgery. If you would like more information on this procedure, or if you would like to schedule a consultation with our Saratoga Springs plastic surgeon, please contact Dr. Steven Yarinsky.
*Dr. Yarinsky does not offer insurance-covered breast reductions at this time.
Who is a Candidate?
You suffer from pain or discomfort in the neck, back, and shoulders.
You experience bra-strap indentations and/or the inability to wear desired clothing.
You have excessive sagging or drooping in the breasts.
You have self-consciousness caused by overly large breasts.
I had an amazing experience with Dr. Yarinsky & his entire staff! My results were just what I was looking for such caring people!

Nikki Tefft

April 17, 2019

12345
Intended Result
Reduced tissue or fat in the breasts for a smaller appearance.
Reduced discomfort and enhanced ability to wear desired clothing.
Breasts that are more proportionate to your body frame.
Procedure Description
This procedure can be performed on an outpatient basis under general anesthesia.
Incisions will typically be made from the areola (the dark-pigmented area around the nipple) down to the crease of the breast, often in an anchor-shape. Care will be taken to make sure residual scarring is as light as possible.
Excess skin and fat will be removed, and the nipples will be repositioned.
Recuperation and Healing
A surgical compression bra will typically need to be worn for about one month after the procedure to help with healing.
Some swelling and bruising will be present in the days following surgery.
Drainage tubes may be necessary for a few days after breast reduction surgery to reduce excess fluid build-up.
Pain and discomfort can be managed with medication.
Normal daily routines can usually resume after two weeks; however, strenuous activities and lifting of heavy objects should be avoided for at least one month.
Other Options
Some patients may not require a full breast reduction surgery to achieve desired results. Liposuction may be all that's required. Dr. Yarinsky will evaluate you during the initial consultation and help you determine which procedure may be best for your needs.
Note
The specific risks and the suitability of this procedure for you can be determined only at the time of your consultation with Dr. Yarinsky. All surgical procedures have some degree of risk. Minor complications that do not affect the outcome occur occasionally. Major complications are unusual. Most people are very happy with the results, but no specific result can be guaranteed.
This procedure is done at our Joint Commission accredited office facility.