JUVÉDERM®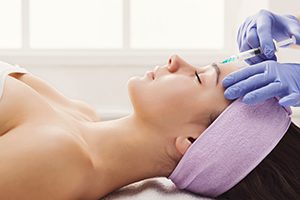 For patients wanting a non-surgical method of facial rejuvenation, Dr. Steven Yarinsky offers several dermal filler options, including the advanced potential of JUVÉDERM®. Each product in the JUVÉDERM family is made from hyaluronic acid (HA)—a substance found naturally in the body. This material binds to the water in your skin, creating a filling effect that can smooth fine lines and wrinkles as well as restore lost volume. At Saratoga Springs Plastic Surgery, PC, Dr. Yarinsky offers JUVÉDERM VOLUMA® XC, JUVÉDERM VOLLURE® XC , JUVÉDERM VOLBELLA® XC, JUVÉDERM ULTRA PLUS® XC, and JUVÉDERM ULTRA® XC. Each product is specially designed to volumize, plump, and/or smooth facial features to create a more youthful and balanced facial appearance. To save on JUVÉDERM® treatments throughout the year Saratoga Springs Plastic Surgery is now offering a VIP Injectable program that provides members discounts on treatments and other benefits including same day appointments.
Why Choose Dr. Yarinsky for Your JUVÉDERM Injections?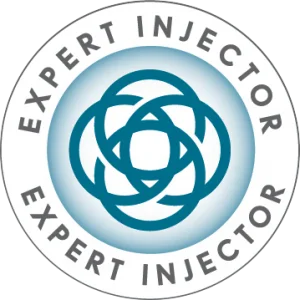 As a board-certified plastic surgeon, Dr. Yarinsky is extensively trained in cosmetic enhancement procedures that provide incredibly natural-looking results. He personally administers all cosmetic injectables to ensure the best possible outcome. In addition to his expertise as a plastic surgeon, Dr. Yarinsky is a qualified ExpertInjector™, which is an elite group of highly skilled plastic surgeons specializing in cosmetic injectable treatments like dermal fillers and BOTOX® Cosmetic. ExpertInjector is the only organization endorsed by the American Society for Aesthetic Plastic Surgery. Physician members of ExpertInjector are dedicated to providing high-quality care in a safe environment. To help make your treatment as comfortable as it can be, Dr. Yarinsky offers "pain-free injectables" by using nitrous oxide (laughing gas) for local sedation.
What JUVÉDERM Products Are Available?
JUVÉDERM VOLUMA® XC
JUVÉDERM VOLUMA XC is the first FDA-approved filler for the cheek area to correct age-related volume loss. With facial aging, youthful fullness in the cheeks diminishes due to loss of bone, muscle and fat and a "drawn" or "gaunt" appearance develops. JUVÉDERM VOLUMA XC corrects cheek volume loss as an injectable gel. JUVÉDERM VOLUMA can also be used to correct and enhance chin shape, volume and projection. Instant results are seen that last up to 2 years before repeat treatment may be desired to maintain the results. This is a non-surgical treatment that creates a smooth, natural-looking cheek shape, providing you with a more youthful, rejuvenated appearance. Dr. Yarinsky is one of the only physicians in the Capital District region certified to use JUVÉDERM VOLUMA XC by Allergan, the manufacturer.
JUVÉDERM VOLLURE® XC and JUVÉDERM ULTRA PLUS® XC
JUVÉDERM VOLLURE XC and JUVÉDERM ULTRA PLUS XC have been specifically formulated and FDA-approved to reduce signs of moderate to severe facial folds and wrinkles in the lower face. The unique molecular structure of these hyaluronic acid-based fillers makes them especially effective for treating the creases that extend from the sides of the nose down to the mouth called nasolabial folds, also known as the upper lip-cheek folds. These can also be used to treat the marionette lines located below the corners of the lips. VYCROSS® Technology developed by Allergan, the maker of JUVÉDERM, enables the JUVÉDERM VOLLURE XC gel to provide volumizing results that can last up to 18 months or more. In clinical trials, patients who had their nasolabial folds treated with JUVÉDERM VOLLURE XC reported high rates of satisfaction at both six and 18 months after injection.
JUVÉDERM VOLBELLA® XC and JUVÉDERM ULTRA XC
JUVÉDERM VOLBELLA and ULTRA XC are designed to add volume to the lips and smooth vertical lines around the mouth. This product is ideal for those who have naturally thin lips or have lost volume in their lips over time. By adding subtle fullness to the lips, you can achieve a plumped lip shape. Both of these can also soften the wrinkles that tend to develop around the lips with age, also known as perioral (or smoker's) lines. After having this JUVÉDERM formula injected into the lip area, patients can expect their results to last up to one year.
Learn more about lip augmentation.
What Factors into JUVÉDERM Cost?
The cost of your JUVÉDERM treatment will depend upon the specifics of your treatment plan created by Dr. Yarinsky. The different filler options can be very confusing. So rely on Dr. Yarinsky's experience as an Expert Injector to give you solid advice about which fillers will work best in your face. This includes which product you are receiving and the amount of filler you need to correct your facial aging concerns. In addition, keep in mind that since dermal fillers are intended for temporary volumization, you may wish to return for follow-up JUVÉDERM treatments which may add to the overall expense.
How Long Does JUVÉDERM Last?

JUVÉDERM products are known for being especially long-lasting dermal fillers. Each formula has a different lifespan before the body begins to absorb the biocompatible material. JUVÉDERM VOLUMA XC is one of the longest-lasting fillers available, maintaining its results for up to 2 years. JUVÉDERM VOLLURE XC can help smooth facial folds for up to 18 months, if not longer in some cases. JUVÉDERM VOLBELLA, ULTRA, and ULTRA PLUS XC have been found to last for up to one year before retreatment is typically needed.
NOTE
The specific risks and the suitability of these procedures for you can be determined only at the time of your consultation with Dr. Yarinsky. All injectables have some degree of risk. Minor complications that do not affect the outcome occur occasionally. Major complications are unusual. Most people are very happy with the results but no specific result can be guaranteed.
JUVÉDERM® Injectable Gel is a registered trademark of Allergan Industrie, SAS
This procedure is done at our Joint Commission accredited office facility.