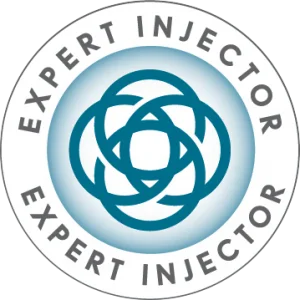 Our Medical Spa offers a variety of non-surgical treatments to help you achieve the look you desire, without the need for a surgical procedure or long recovery. Whether you want to rejuvenate your skin, contour your body, or enhance your appearance in another way—Dr. Yarinsky and our aesthetic professionals can help you find the most beneficial treatments for your goals. Customized treatment plans at our medical spa typically involve one or more of the following non-surgical options:
Cosmetic Injectables by an "Expert Injector"
Cosmetic injectables can treat a wide range of concerns, including lines, wrinkles, and volume loss. At our med spa, Dr. Yarinsky offers rejuvenating injectables like BOTOX® Cosmetic, dermal fillers like JUVÉDERM®, and Sculptra® Aesthetic. He also performs KYBELLA® injections to reduce excess fat under the chin and create a more slimming neck profile.
Dr. Yarinsky participates in www.expertinjector.org, a group of highly skilled and trained plastic surgeons who specialize in administering facial fillers and BOTOX® Cosmetic. This combination of treatments results in a "liquid facelift" and can help you look 5 or 10 years younger without surgery! Each physician member of Expertinjector.org is dedicated to providing you with an exceptional level of quality service and care to achieve the best possible results with your facial and lip filler and BOTOX® Cosmetic treatments all done in a safe environment using FDA-cleared injectables purchased directly from the manufacturers. Dr. Yarinsky personally performs all treatments administered.
Non-surgical aesthetic enhancement treatments can significantly rejuvenate your appearance and often provides effective alternatives to surgery so you can look and feel your best. With cosmetic facial fillers, laser wrinkle reduction, microdermabrasion and more, you can reduce signs of aging and give your skin a more youthful, refreshed appearance.
Please contact Dr. Steven Yarinsky for more information and to schedule a consultation.