Medical Spa Treatments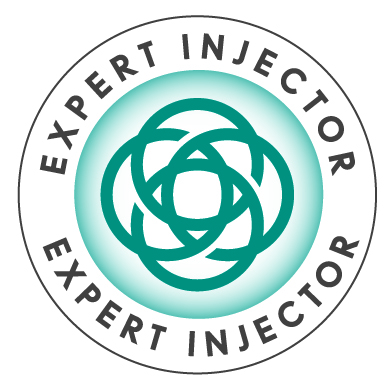 Dr. Yarinsky participates in www.expertinjector.org, a group of highly skilled and trained plastic surgeons who specialize in administering facial fillers and BOTOX® Cosmetic. This combination of treatments results in a "liquid facelift" and can help you look 5 or 10 years younger without surgery! Each physician member of Expertinjector.org is dedicated to providing you with an exceptional level of quality service and care to achieve the best possible results with your facial and lip filler and Botox® Cosmetic treatments all done in a safe environment using FDA –cleared injectables purchased directly from the manufacturers. Dr. Yarinsky personally performs all treatments administered.
Non-surgical aesthetic enhancement treatments can significantly rejuvenate your appearance and often serves as effective alternatives to surgery so you can look and feel your best. With cosmetic facial fillers, laser wrinkle reduction, microdermabrasion and more, you can reduce signs of aging and give your skin a more youthful, refreshed appearance.
The following links will take you to more detailed descriptions of minimally invasive procedures we offer at Saratoga Springs Plastic Surgery's medical spa in the Albany area. Please contact Dr. Steven Yarinsky for more information and to schedule a consultation.
BOTOX® Cosmetic
One of the most popular non-surgical treatments available, BOTOX® Cosmetic reduces active wrinkle lines and for 4 months or more temporarily reduces the signs of aging in your face, and can provide significant rejuvenation to areas marked by wrinkles, fine lines, and crow's feet. Dr. Yarinsky personally provides you with Botox® Cosmetic treatments.
Learn more about BOTOX® Cosmetic.
Other Injectables for Lip Enhancement and Facial Lines
Facial aging includes the phenomenon of deflation or loss of volume. Injectable dermal fillers like Restylane®, Radiesse®, and Juvéderm® Injectable Gel can fill in deep folds and wrinkles, reduce the appearance of creases and fine lines, and add volume or plump facial features such as your lips. We offer a variety of fillers that can help you rejuvenate your appearance. Restoring volume lost with aging reduces deep and moderate lines, provides more cheek or chin prominence and can make you look years younger. Dr. Yarinsky is considered one of the Capital District's expert injectors and he personally provides all filler treatments.
Learn more about facial fillers and other injectables.
Laser Wrinkle Reduction/Skin Smoothing
Laser wrinkle reduction, also known as laser skin resurfacing, can reduce dead skin cells and replenish them with healthy, smoother skin layers. Laser procedures can address wrinkles and fine lines as well as sun damage, age spots, and other issues. We offer the "gold-standard" Ultra-Pulse laser to provide you with the best possible results.
Learn more about laser wrinkle reduction and skin smoothing.
Vein Treatments
Dr. Yarinsky's Medispa offers both sclerotherapy and laser vein treatment to help you reduce the appearance of leg spider veins and broken facial capillaries. These treatments can provide remarkable results and give your skin a more even tone and a smoother, more youthful appearance. Our Aura Starpulse laser is great for treating finer leg spider veins and the red ruddy complexion often associated with acne rosacea. A single laser treatment can erase hard to cover red facial capillaries like those at the base or side of your nose.
Learn more about face capillary and leg spider vein treatments.
truSculpt™
Saratoga Springs Plastic Surgery PC offers non-invasive fat reduction with the truSculpt™ system. Utilizing radio-frequency, truSculpt™ can treat stubborn fat deposits on many areas of the body, including the neck, abdomen, thighs, and back.
Learn more about truSculpt™.
SculpSure®
A non-surgical alternative to liposuction, SculpSure® can effectively reduce stubborn areas of fat in as little as 25 minutes. The procedures involves laser light-based technology heating the target area to destroy fat cells to provide a more toned appearance.
Learn more about SculpSure®.
Skin Care
Our practice offers medical strength effective top-of-the-line skin care products only available in doctors' offices designed to renew your skin and improve signs of age and sun damage such as fine wrinkle lines and skin discolorations.
Learn more about skin care.
Microdermabrasion
Microdermabrasion uses a controlled spray of crystals to reduce damaged outer skin layers and stimulate new and healthier skin growth. This procedure is a quick, in-office treatment that can smooth fine wrinkle lines and rejuvenate your skin with great results.
Learn more about microdermabrasion.
Laser Hair Removal
Laser hair removal is designed to separate unwanted hair in virtually any part of your face or body. The FDA-approved Vectus and LightSheer lasers used at our practice are the "gold-standards" for laser hair reduction that all other lasers are trying to match. Our new Vectus is the fastest laser hair removal available for treating all skin colors/types. The LightSheer treatment is also very effective at reducing undesired hair and giving the treated area a smoother, hair-free appearance. Common areas treated are the face and neck, arm pits, bikini line and the back in men.
Learn more about laser hair removal.
Cellulite Treatments and Lipomassage
Dr. Yarinsky offers the innovative Endermologie Lipomassage Cellulite Reduction system to help you lessen the effects of cellulite. This machine massage therapy treatment can improve radiance in the skin and even relieve minor aches and pains in the treated area. In addition, Endermolifts can give you a non-surgical "facelift" by temporarily tightening your facial skin.
Learn more about cellulite treatments Endermolift and Endermologie Lipomassage.
Age Spot Treatments
Age spots can be treated a number of ways, and Dr. Yarinsky offers the full range of treatments at our practice. Lasers, lunchtime chemical peels, and skin care procedure such as the MicroPeel can effectively reduce the visibility of age spots and give your skin a more youthful and refreshed look.
Learn more about age spot treatments.
Genesis V – Laser Facial Rejuvenation
Through advanced laser technology, you can achieve firm, healthy-looking skin. Dr. Yarinsky utilizes Genesis V by Cutera® to treat a number of age-related concerns, such as wrinkles and uneven skin tone. The laser device reaches below the skin's surface to smoothen and restore a youthful complexion, while also providing a tightening effect for beautiful aesthetic results.
Learn more about laser facial rejuvenation.
NOTE
The specific risks and the suitability of these procedures for you can be determined only at the time of your consultation with Dr. Yarinsky. All surgical procedures have some degree of risk. Minor complications that do not affect the outcome occur occasionally. Major complications are unusual. Most people are very happy with the results, but no specific result can be guaranteed.
This procedure is done at our Joint Commission accredited office facility.
Driving Directions
Many of Dr. Yarinsky's patients drive from nearby cities seeking his expertise in plastic surgery. For your convenience, we have provided directions to our office from the following locations:
Related Pages