Otoplasty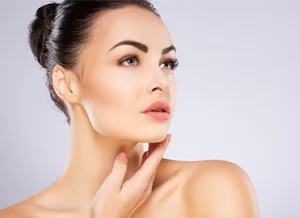 Otoplasty (ear pinning surgery) can be an effective procedure to improve the appearance of ears that protrude too far from the head. Having ears that appear too large can cause extreme self-consciousness, especially in children and adolescents. Dr. Steven Yarinsky, our Saratoga Springs plastic surgeon, can perform ear surgery to bring the ears into better proportion with the head and give them a less prominent appearance.
Please contact our practice for more information on otoplasty (ear surgery), or to schedule a consultation with Dr. Yarinsky.

Individual Results May Vary
I wish to specifically extend my gratitude to Dr. Yarinsky who was so patient and soothing.. and whose blessed and dexterous hands performed a marvelous job.
Who is a Candidate?
You have ears that protrude from the side of the head (wide ears).
Intended Result
Ears that have normal folds and shape which are located closer to the side of the head.
Procedure Description
The operation is usually performed in Dr. Yarinsky's office facility as an outpatient using IV sedation, local or general anesthesia.
Your ears are usually bandaged with a dressing that wraps around the head for one week. A ski band is worn at night for several weeks.
Initial mild postoperative discomfort is easily controlled with oral medication.
The procedure is done after age 5. Many adults can be treated.
Recuperation and Healing
Your ears will be swollen and bruised for 2-3 weeks.
A head band is worn at night to protect your ears.
Contact sports should be avoided for about a month.
Dr. Yarinsky and his team are very personable and skilled at their work. I had bilateral otoplasty done and it came out perfectly! I would absolutely recommend these guys and am so glad I chose them for my surgery. They are a very supportive, patient, and caring group. Thank you!

Brittany Lasher

August 28, 2014

12345
Other Options
Almost any facial procedures will enhance your result and may be done at the same time as the otoplasty. These include rhinoplasty (nose reshaping), facelift, and eyelid lift.
Note
The specific risks and the suitability of this procedure for you can be determined only at the time of your consultation with Dr. Yarinsky. All surgical procedures have some degree of risk. Minor complications that do not affect the outcome occur occasionally. Major complications are unusual. Most people are very happy with the results but no specific result can be guaranteed.
This procedure is done at our Joint Commission accredited office facility.