Fat Grafting
What Is Fat Grafting?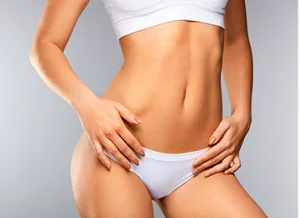 Fat grafting, also known as fat transfer or fat injections, is intended to fill areas that are deficient in or have lost volume. Common areas fat grafted by our board-certified plastic surgeon, Dr. Steven Yarinsky, over the last 28 years include the face, breasts and buttocks. Fat can also be used to smooth irregularities after liposuction. Fat is harvested using liposuction from a donor area which has excess fat, such as the abdomen or outer thighs. This material removed by liposuction is then prepared and reinjected in tiny amounts to restore volume in the area of concern. By transferring fatty tissue from an area of excess to an area that is deficient, Dr. Yarinsky can help patients obtain a more youthful, naturally enhanced body contour.
Who Is a Candidate for Fat Transfer?
Fat transfer can be a viable solution for patients with a variety of aesthetic goals related to loss of fat volume. Dr. Yarinsky provides fat injections for patients seeking facial rejuvenation, buttock augmentation, breast enhancement and correction of post-liposuction contour irregularities. To be a candidate for fat transfer, patients should have excess fatty tissue for harvesting, desire a natural filling material effect in the target area, and have realistic expectations about their surgical outcome. Realistic expectations include the fact that very often several fat injection sessions done over the course of a year will be needed to achieve the optimum cosmetic result.
Facial Fat Transfer
With age the face begins to lose fatty tissue and definition in its bone structure. This "deflation of aging" causes a sunken cheek appearance and wrinkles to form due to the loss of natural fullness. Similar to dermal filler injections, like RADIESSE® or JUVÉDERM®, fat transfer can smooth lines and wrinkles as well as improve contour in the cheeks, temples, and mid and lower face. Common areas treated with fat injections include parentheses lines (nasolabial folds), and hollow-looking cheeks.
After many years of receiving service from Dr. Yarinsky, he once again has delivered! I can't be happier with my recent fat injections in my lips. He is one of the only plastic surgeons in Upstate New York using fat injections for face and lip filling. I love what he did to enhance my appearance. As always, many thanks and appreciation to Dr. Yarinsky and all of his staff for their continued professionalism, kind and compassionate ways, and awesome results!!
Breast Fat Transfer
Some women want to have their breasts enlarged using their own body fat rather than implants. For a noticeable increase in size, several breast fat injection sessions done over the course of a year or more are usually required. Due to the need for several surgeries to obtain the result that you desire, the cost can be much more than augmentation with implants alone. Also, women seeking breast augmentation are often so skinny that they lack a good donor supply of body fat to transfer to their breasts. More commonly breast fat transfer is used to further enhance the shape of breasts that have already been augmented with implants and to camouflage implant associated visible rippling by increasing the thickness of soft tissue coverage over an implant. Fat injections done after breast augmentation using implants may improve your breast contour as well. Consult with Dr. Yarinsky to determine if breast fat transfer will be the best option for you.
Buttock Augmentation with Fat Transfer
Commonly known as the "Brazilian butt lift," fat transfer to the buttocks can provide the fuller, more shapely contour that many people desire. This form of buttock augmentation without the use of implants can create a more round, full buttock shape, which can often improve overall body proportions as well.
Fat Transfer for Liposuction Correction
In addition to transferring fat to the face and buttocks, Dr. Yarinsky performs the procedure to correct irregular contour resulting from a previous liposuction. By grafting small amounts of fat to the target area, undesirable divots or depressions can be filled and smoothed. This helps provide the smoother contour that patients desire.
Fat Transfer Surgery
The fat transfer procedure is typically a three-step process that Dr. Yarinsky performs with the utmost precision to provide natural-looking outcomes. Local or general anesthesia will be administered to ensure you remain comfortable and relaxed. To begin the process, a small incision is created in the area of excess fat, through which liposuction will be performed to gently extract the required amount of fat. Once harvested, this fatty tissue is processed and purified before being transferred into small syringes. These prepared fat grafts are then carefully injected into the target area through a specially designed needle, known as a cannula. This needle may be inserted and withdrawn multiple times while injecting fat to provide the most natural shape and contour.
Fat Transfer Recovery
The recovery following fat transfer surgery varies depending upon the area treated and the amount of fat used. You will be provided with personalized instructions for how to care for your treated areas to ensure that you minimize potential complications and achieve the most aesthetic outcome.
In general, the first week after fat grafting typically presents swelling and bruising at the treated areas. Patients often take one to two weeks off work, at which point they begin to look more like themselves as much of their swelling and bruising subsides. Mild swelling may linger over the following weeks, though patients should begin to notice the subtle improvement from their fat transfer. It takes about six weeks to reach the 90% point of healing and up to a year to see the end result.
Fat Transfer Cost
The cost of a patient's fat grafting procedure will greatly vary based on multiple factors. This includes which area is being filled, the amount of fat to be harvested and transferred, the number of sessions needed to achieve the desired outcome, and the type of anesthesia used.  The procedure is done right at our Joint Commission-accredited facility for your convenience, comfort and continuity of care.  For a personalized price quote, you should schedule a consultation with Dr. Yarinsky. During this visit, he will evaluate your concerns and needs, confirm that you are physically a candidate for fat grafting and customize a treatment plan according to your aesthetic goals. Based on this evaluation, you will be provided a written fee estimate. You can speak with our staff about plastic surgery financing options if needed.
How Long Do Fat Transfer Results Last?
The fat transfer procedure can provide exceptionally natural-looking and -feeling results, but like any other living tissue in the body, this may change over time. During recovery, it is inevitable for some degree of the fatty tissue to be absorbed by your body. On average, you will retain about 40-80% of the transferred fat. As a result, you may require multiple fat transfer treatments given over the course of a year to achieve your desired results.
For more information about fat grafting, please contact us to schedule your consultation with Dr. Yarinsky.