Home | Prior to your appointment
Prior to your appointment
For your safety and that if our staff and other patients and MediSpa clients, if you are experiencing any symptoms or signs of a cold or flu or have a fever (temperature above 100⁰F), please call (518) 583-4019 to reschedule your appointment at our office.
When you arrive for your appointment
Please enter our third-floor office, Suite 303, and check in at the reception area.
Face masks are no longer required at our office.
If you have a cold and/or are coughing while at our office, you may be asked to wear a face mask. We will provide you one at your request.
No children (unless they are the patient) or pets will be allowed in our office.
Your Personalized Consultation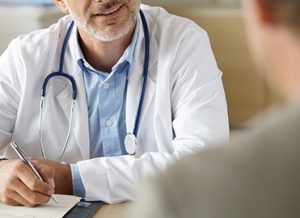 Please call for an appointment with our plastic surgeon, Steven Yarinsky, MD, during which you can ask all the questions you may have regarding a specific procedure. Typically we do not quote fees over the phone. For it is only after Dr. Yarinsky and our staff evaluate you in person and see what you need that an accurate and complete list of all the fees can be generated. Speak with our patient coordinators about convenient financing options. Most people decide to finance part or all of the cost of their procedure.
During your consultation, Dr. Yarinsky will listen to your needs and thoroughly discuss all the cosmetic options that may work. He will use teaching tools like brochures, diagrams and photo albums of his patients to be sure you have realistic expectations of what he can do to fulfill your desires. Computerized facial imaging and color photography is often used to show you how great you might look–before you have anything done! We encourage you to bring a friend or family member with you to your consultation- preferably whomever will be assisting with your care at home after your procedure. The consultation will give your friend and you the opportunity to have all questions answered by an expert in cosmetic surgery of the face and body.
If you are not ready to reserve a surgery date at the time of your initial consultation, please take the information home to share with your family and friends. When you visit us, we will be happy to provide you with names of people in Dr. Yarinsky's cosmetic patient phone referral network. Speak with his patients to learn more about the procedure you desire, about their satisfaction with the results, and about why they chose Dr. Yarinsky and the staff of Saratoga Springs Plastic Surgery, PC. Be sure to read our "Mission Statement."
Virtual Consultation
At Saratoga Springs Plastic Surgery, PC, we frequently see patients that live outside of Saratoga Springs. To simplify the consultation process, we offer virtual consultations where you can submit information about your goals and photographs of yourself for Dr. Yarinsky to review. Learn more about our virtual consultation system.
Patient Forms
Below you will find links to our Medical Information and Cosmetic Registration forms that you can download and print. Feel free to fill out the forms prior to your consultation.