Body Contouring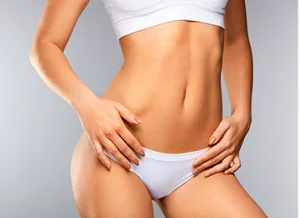 A number of body contouring procedures can effectively renew areas that have proven unresponsive to diet and exercise, and give your skin a tighter, more toned appearance. Dr. Steven Yarinsky at Saratoga Springs Plastic Surgery offers you a variety of treatments that can be customized to your individual needs. We can help you recontour your figure, enhance your physique and feel better about the way you look.
Please follow the links below for more detailed descriptions on our body contouring procedures, and contact our practice to schedule a consultation with Dr. Yarinsky.
Tummy Tuck (Abdominoplasty)
Pregnancy stretches the envelope around the sit-up (rectus) muscles. No matter how much you exercise, you can't tighten the envelope (fascia). A tummy tuck (abdominoplasty) is a procedure designed to tighten the envelope surrounding your abdominal muscles, remove fat and loose, extra skin, and tighten the skin which remains to flatten your stomach area and narrow your waistline.
Liposuction (Liposculpture)
Liposuction is one of the most commonly performed body contouring cosmetic enhancement procedures. Dr. Yarinsky uses a state-of-the-art external ultrasound assisted tumescent liposuction and liposculpture technique designed to diminish excess fat and tighten skin from virtually any part of your body including your arms, thighs, abdomen, buttocks, love handles, back, face, cheeks, and neck. By using ultrasound liposuction, Dr. Yarinsky can effectively address pockets of extra fat and give the treated area a more contoured appearance.
Fat Grafting
Fat grafting can be performed to enhance areas of the face, breast, or buttocks. The process begins with liposuction to harvest fatty tissue from an area with excess, such as the abdomen or outer thighs. This tissue is then prepared and carefully transferred into the target area via small injections. Facial fat grafting can help restore lost volume to create a more youthful appearance. Fat grafting for the breasts and buttocks allow patients to achieve the fuller, more voluptuous curves they desire.
Post-Bariatric and After-Weight Loss Body Contouring
Many people have been able to shed significant amounts of weight and start living healthier lives after bariatric (weight loss) surgery or other weight loss methods. However, pockets of excess fat and loose skin folds often occurs in a variety of body regions after massive weight loss, proving very difficult to address without cosmetic surgery. Post-bariatric and after-weight loss body contouring can diminish your extra fat and skin while tightening the remaining skin for a smoother, more fit appearance. This improves and/or eliminates loose skin of your waistline, thighs, and upper arms.
Labiaplasty (Labioplasty)
Excess skin and tissue in the pubic region can not only be uncomfortable for women, but can also cause feelings of self-consciousness and embarrassment. Labiaplasty is a vaginal cosmetic surgery procedure that reduces the prominent, loose or excess skin, helping you to be more comfortable in and out of your clothing and enhances your self-esteem.
Note
The specific risks and the suitability of these procedures for you can be determined only at the time of your consultation with Dr. Yarinsky. All surgical procedures have some degree of risk. Minor complications that do not affect the outcome occur occasionally. Major complications are unusual. Most people are very happy with the results, but no specific result can be guaranteed.
This procedure is done at our Joint Commission accredited office facility.