Injectable Specials at Saratoga Springs Plastic Surgery!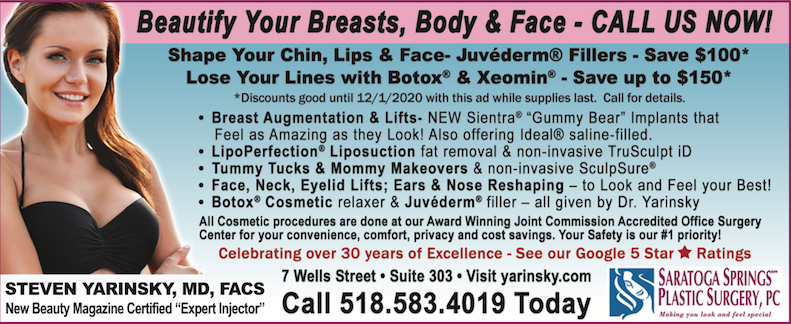 Fall is here and so are our latest specials. From BOTOX to any of the Juvederm products we have a popular treatment available at a discounted price.
Save $150 on BOTOX and Xeomin
Save $100 on Juvederm Fillers – Shape Your Chin, Lips, and Face
Another special offer is available through alle.com. Previously Allergan's savings program called Brilliant Distinctions, alle.com is offering a savings of $100 on Juvederm Voluma when signing up. Learn more by visiting the website – sign up and save!
These offers end November 30th so book your appointment now!!
Previous Post