ZO® Skin Health & Microchanneling Now Available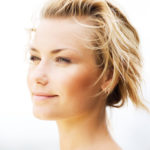 Dr. Steven Yarinsky and our staff at Saratoga Springs Plastic Surgery, PC are pleased to announce we have added two new options to our trusted menu of medi spa offerings: the ZO® Skin Health product line and the Livra™ microchanneling – the latest updated type of microneedling. These new skin care options have proven to significantly improve the health and appearance of your skin, and we now offer patients enhanced facial rejuvenation potential with these innovative treatments.
ZO® Skin Health is a professional-grade skin care line designed to renew the skin and correct a wide range of skin conditions. Founded by Dr. Zein Obagi—who also created Obagi® Medical—ZO® Skin Health uses the latest in skin care technology and is the best available medical-grade skin care line. The products are intended for daily routine use to rejuvenate, revitalize, and maintain the health of your skin. ZO® Skin Health system can benefit patients of every age, skin type, and ethnicity.
The Livra™ system utilizes an innovative microneedling/microchanneling process. This advanced technique can be employed to address a variety of skin concerns—from acne and scars to wrinkles and hyperpigmentation. The process involves creating superficial microperforations in the skin's surface to stimulate the body's natural healing with increased collagen production. However, unlike old microneedling techniques that create deeper skin surface damage that prolongs the healing process, Livra™ treats with superficial needling that has been found to produce the same end results with little or no down time! Healthy new skin cells and collagen are produced that reduce the appearance of pores and fine lines, and also reduce or eliminate hyperpigmentation (age spots disappear).
For more information about these great new skin care options, please contact us to schedule your appointment.
Previous Post
Next Post