Will My Breast Augmentation Be Covered by Insurance?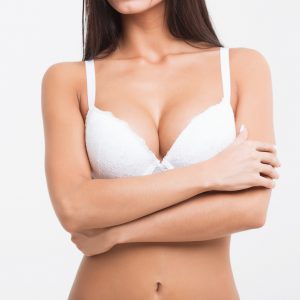 Health insurance does not cover the cost of a cosmetic breast augmentation. The different fees included in the overall breast augmentation cost can vary depending upon which implant you choose and whether you need any procedures done at the same time—such as a breast lift to get the optimum cosmetic result. It is essential that you meet with Dr. Yarinsky for evaluation at a personalized detailed consultation to get a firm quote for the procedure that will give you the result that you desire. Consultation will typically take an hour and includes computer imaging so that you can preview your results! Keep in mind that while some plastic surgeons quote only their "surgeon fee" for doing your procedure, this can be quite misleading. Dr. Yarinsky will provide you with a "global fee" which covers his professional fee, use of our operating room facility, all preop and postop visits, anesthesia, breast implants and even touch up surgery, if needed during the first year to enhance your results. Included also is a yearly postop follow up visit at our office.
You will be responsible for covering the cost of any needed preoperative mammogram, blood work, medical clearance from your primary doctor, and the medications we prescribe. However, many patients have told us that their health insurance covers all or part of these expenses.
In addition, some health insurance plans do not provide coverage for treating complications resulting from cosmetic breast augmentation or revision surgery done to alter your appearance. Some insurance companies may also exclude coverage for breast diseases that may be linked to having breast implants. If you have any concerns about what your health insurance will cover, you should review your policy by speaking with a policy representative from your company prior to breast augmentation to ensure you know what to expect.
If you want to lower your total cost into smaller, monthly payments, you have the option of signing up for plastic surgery financing. If you are interested in learning more, our team would be happy to discuss your payment and financial assistance options with you once you consult with Dr. Yarinsky and receive your fee estimate quote sheet.
Previous Post
Next Post