What Does the Mommy Makeover Recovery Entail?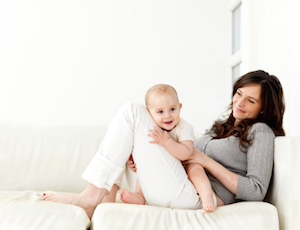 In the first installment of our mommy makeover blog series, we discussed what to expect in your mommy makeover consultation. For this second post, Dr. Steven Yarinsky addresses a common concern of his patients: the mommy makeover recovery.
One of the biggest concerns I see among my mommy makeover patients is how long it takes to recover. Since being a mother is a full-time job in itself, there is not much room for downtime, like what is required following a surgical procedure. This is why I talk at length with patients about what they can expect following their mommy makeover. While it can take some time to feel 100% like yourself again, I believe educating patients can help them fully prepare for the necessary recovery time. Making sure you have someone to help out and knowing how long you need them around, for example, is crucial in properly recovering, as it prevents you from pushing yourself too hard, too soon. My staff and I are happy to meet with your caregiver and directly educate them about what they can do to help you to get the best possible result.
In regards to the immediate recovery that spans the first few weeks, daily dressing changes are needed and you should avoid strenuous exercise. We recommend about two weeks off from work and driving, as well as four to six weeks off from heavy exercise. Since it takes about six weeks to reach the 90 percentile of the end result, we recommend waiting about six to eight weeks following your surgery to schedule any major life events like vacation or travel.
Overall, I have found the mommy makeover to completely transform not only a woman's body but her attitude, revealing her inner beauty. By taking the right precautions, planning for some help at home, and preparing for the recovery process, you can achieve your goal results without sacrificing your number one role as mother.
To learn more about the mommy makeover procedure, or to schedule a consultation with Dr. Yarinsky, please feel free to contact us.
Previous Post
Next Post