The Joint Commission Re-accredits Saratoga Springs Plastic Surgery, PC for the 4th Time in 13 Years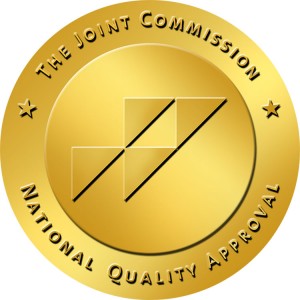 Our mission at Saratoga Springs Plastic Surgery, PC is to provide patients with the safest, most effective cosmetic surgery and after care to help achieve the best possible results. With this in mind, we are pleased to announce that The Joint Commission has accredited our practice for office-based surgery for the fourth time since 2002. This "Gold Seal of Approval®" denotes our ability to consistently uphold the established high standards of The Joint Commission, which are put in place to ensure safe and high quality health care services are being provided.
To be re-accredited for office-based surgery, Saratoga Springs Plastic Surgery, PC underwent a rigorous on-site evaluation process on July 6, 2015 by a visiting physician examiner. During this survey, our practice was assessed based on its ability to meet office-based surgery standards as established by The Joint Commission. This included evaluating coordination of care, patient education, monitoring of patients under anesthesia, post-operative care, and surgery results. Evaluation included staff interviews, patient processes, and additional facility observations.
We are proud to have been awarded this accreditation and plan to continue meeting, and striving to exceed, the high standards of safety and quality of care our patients deserve. For more information about The Joint Commission accreditation process, or to schedule a consultation with Dr. Steven Yarinsky, please feel free to contact us.
Previous Post
Next Post