What if the "photo filters" worked in real life?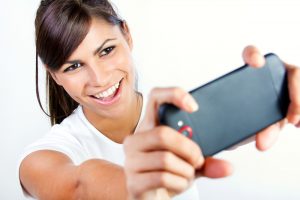 As an expert in Cosmetic Medicine, my goal is to rejuvenate, restore and maintain our patients' youthful appearances. Aging causes deep pores, fine wrinkle lines, rosacea, visible capillaries and pigmented areas. We provide many minimally invasive treatment options to reverse and prevent the signs of aging.
Our new most advanced Excel-V™ laser precisely targets and eliminates visible acne scars, capillaries, facial and leg veins, discolorations and age spots. Our Genesis-V™ laser minimizes deep pores, fine wrinkle lines and redness. Consider these lasting solutions as an alternative to using heavy concealers or "photo filters"! Join our new Healthy Skin Care Club to affordably try different treatments in our office and obtain discounts on injectable and other treatments. No matter what your age, it's never too late to look and feel your best! I invite you to call us for a consultation at (518)583-4019.
Previous Post
Next Post