SculpSure®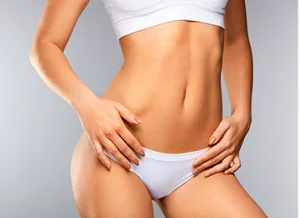 SculpSure® offers patients a non-surgical method of reducing stubborn pockets of fat that have proven resistant to diet and exercise. It is the first FDA-cleared laser treatment for non-invasive fat reduction of the flanks and abdomen through heat-based technology. SculpSure® is a viable alternative to liposuction and takes as little as 25 minutes to complete the process. Since the treatment is non-invasive, most patients can return to their normal activities immediately after their session.
Who is a Candidate?
SculpSure® is ideal for those who are in generally good health, are near or at their goal weight, but struggle with unwanted fat deposits.
The treatment can be performed on any skin type and is customizable to the needs of each patient.
Intended Result

SculpSure® is designed to sculpt the abdomen and flank area and can treat up to four areas at once, offering a convenient and efficient treatment process.
The non-surgical treatment has an extremely high satisfaction rate, due to its ability to reduce stubborn areas of fat to create a more toned appearance.
Virtually any area of the body, such as the arms, thighs, knees, "bra fat" and back can be treated off-label.
*Individual Results May Vary
I would highly recommend this facility to anyone who is interested in your treatments. Everyone here is very professional and courteous to me. I am very happy that I came here for treatments and feel confident that I will be very satisfied with all of the results.
What to Expect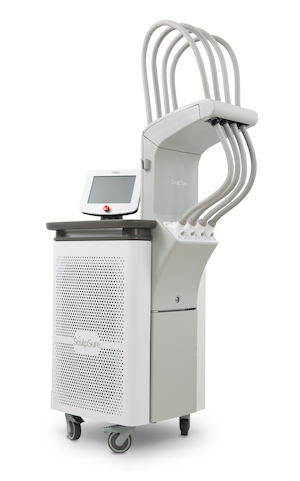 SculpSure® is a laser light-based technology that works by targeting, heating and destroying fat cells in trouble spots, such as the abdomen and flanks. Unlike other procedures that use suction and cooling, SculpSure® involves a customizable plastic frame placed on the treatment area; this allows the flat laser applicator paddles to be secured in position to begin the process.
During the treatment, light penetrates the skin which creates a warming sensation that is typically easily tolerated. This light energy reaches the fat cells, breaking them down without harming the surrounding skin and tissue. A built-in cooling system simultaneously works to combat the warming sensation by cooling the skin's surface to increase patient comfort.
Once the target area has been treated, the damaged fat cells will gradually be omitted from the body through the natural metabolic processes.
Recuperation and Healing
Immediately following a SculpSure® treatment, patients can typically immediately resume their normal day-to-day activities.
*Contouring results should become more noticeable with time as the destroyed fat cells are naturally absorbed and discarded from the body. Final results typically take about eight to 12 weeks to be apparent after the second treatment.
Two treatment sessions are required at a minimum, separated by 6-8 weeks.
Depending on the extent of the patient's needs, they may require more sessions to achieve the best possible results.
Our board-certified plastic surgeon, Dr. Steven Yarinsky, will work with you to determine if SculpSure® is the appropriate solution for your individual needs, as well as how many sessions may be necessary to help you achieve your desired outcome.