What Are My Silicone Breast Implant Options?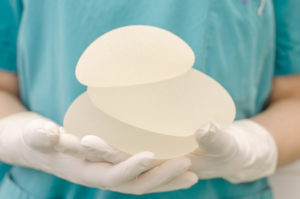 Selecting a silicone implant for your breast augmentation may feel overwhelming with the number of options available on the market. With help from our board-certified plastic surgeon, an Albany/Capital District area specialist with over 28 years of experience, this process can be much more manageable. Dr. Steven Yarinsky can create a beautiful and natural-looking breast enhancement that meets your aesthetic goals. He is here to help guide you through the selection process in a private consultation. He now uses state-of-the-art Crisalix 3-D imaging so you can preview how great you might look with your choice of brand, shape, and size of implant!
Before deciding that silicone breast implants are right for you, it is important to note that FDA recommends patients must be over 21 years of age for this implant option, unless the implants are being used for reconstruction (such as correcting breast volume asymmetry), or if Dr. Yarinsky feels because of your anatomy Gel would be a better choice for providing the results you desire. After you have scheduled a visit with our office, we encourage you to review your silicone implant choices to gain an understanding of their unique benefits. There are two major types of silicone breast implants: traditional silicone implants and gummy bear implants.
The traditional silicone implants that we carry at Saratoga Springs Plastic Surgery are made either by Mentor® or Allergan® (Natrelle® and Memory Gel®). Traditional silicone implants come in both smooth and textured, round and shaped varieties; Dr. Yarinsky can speak more about these choices during your consultation. They are comprised of silicone gel that feels much like natural breast tissue. On the rare happenstance that the implant were to leak, the gel should either remain in the shell of the implant or within the breast implant pocket. This occurrence would not necessarily mean that the implant would "collapse."
Another silicone breast implant option that more patients than ever select is the "gummy bear" implant. These implants are created from a thick, form-stable gel. If the implants were to rupture, their shape should remain intact. Gummy bear implants feel firmer to the touch and are not typically prone to causing a "rippling" appearance. Dr. Yarinsky considers the Sientra® brand "Gummy Bear" gel-filled implant to be the best in the business, due to having the lowest chance of rupture and the best available deflation warranty. Sientra® implants are available in shaped and round versions, in both textured and smooth surfaces. Speak with Dr. Yarinsky about which would be best for your anatomy at your consultation visit.
Knowing the characteristics of each silicone implant type can narrow down the options during the selection process. It's really too complicated to choose the right implant for you without an in-depth consultation with an expert surgeon like Dr. Yarinsky. If you have any questions that we did not address in our blog, please contact us today. We look forward to helping you schedule a consultation with Dr. Yarinsky.
Previous Post
Next Post