ThermiVa™, Non-Surgical Vaginal Rejuvenation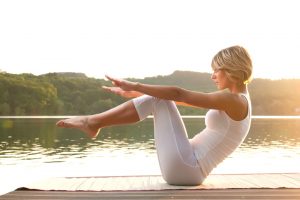 Reclaim your vaginal health. Restore your satisfaction. Revive your relationship.
We are the only office within a 100-mile radius of Albany, New York to offer new state-of-the-art ThermiVa™ to treat various feminine intimate concerns. With aging and after childbirth, women often develop loose skin in the labia and their vagina stretches, creating laxity and causing functional and aesthetic vaginal problems. Women often experience a loss of lubrication or moisture with intercourse as they reach menopause which may result in dryness in the delicate tissues and painful sex. Some women complain of stress urinary incontinence, wetting themselves with coughing, sneezing or laughing. Many women also experience mild to moderate pelvic organ prolapse. Sexual satisfaction may wane with aging with loss of nerve sensitivity causing orgasmic dysfunction. CIALIS® and VIAGRA® proved lifesaving for men with impotence due to erectile dysfunction. Now ThermiVa™ provides women with a way to enhance their sex lives and overall sense of sexual and sensual well-being without taking medications or surgery!
ThermiVa™ uses the gentle warmth and massage from a radiofrequency-tipped wand to treat the labial and vaginal areas both externally and internally. The procedure restores collagen creating softer, thicker, and more lubricated vaginal mucosa and grows new nerve endings to enhance vaginal sensation with sexual stimulation. The results have proven lifesaving for women who experience painful intercourse due to vaginal dryness. Additionally, the external labial majora and internal vaginal canal tissues tighten which provides a more youthful appearance and a more stimulating experience with intercourse. Many women find the vaginal tightening effect leads to more pleasurable intimacy. Symptoms of mild urinary incontinence and mild to moderate pelvic prolapse may also be dramatically improved. ThermiVa™ treatment is considered quick, painless, easy, and safe. There is no need for anesthesia, and there is absolutely no downtime. Regular activities including sex can be resumed the same day. Patients often see results after one treatment, but three treatments given once a month are generally required to reach optimum results.



For more information about ThermiVa™, click here.