Facelift and Neck Lift
Face and neck lifting slows the signs of aging on the face by diminishing the effects of gravity. These procedures reduce excess fat, tighten underlying muscles, and re-drape the skin of your face and neck. While a facelift can significantly improve the appearance of deep wrinkles, creases, and other signs of age along the face, neck lift surgery addresses excess loose skin (commonly referred to as "turkey neck") and smooths out the remainder for a more youthful, firmer appearance.
A facelift and/or neck lift can be done alone or in conjunction with other cosmetic facial procedures such as a forehead lift, eyelid surgery or laser surgery for wrinkles.
Please contact Dr. Steven Yarinsky to schedule a consultation for facelift or neck lift surgery. Also, for more information, read "10 Steps to a Successful Facelift" by Dr. Steven Yarinsky.
"Dr. Yarinsky & Team, I truly appreciate everything you all have done! From the first time I stepped into your office I felt comfortable. You & your awesome staff are dedicated to making each minute of my experience perfect. I am so happy with the results- you are an artist & your passion shows thru your work! I look to working with you for many years to come. Thank you!!!"
*Individual Results May Vary
Who is a Candidate?
You have loose skin and have lost muscle tone in your face and neck. You appear older than your age.
You have jowls and deep creases between the base of the nose and corners of the mouth.
You have developed face and neck wrinkles.
You lack youthful chin and neck contours.
You have a tired facial appearance.
Intended Result
A more rested and youthful contour to your face and neck.
Real Patients, Real Results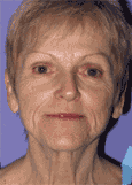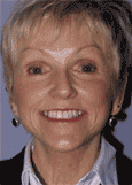 60 year old shown before and 4 months after a hairline forehead lift and face and neck lift who benefited from the rejuvenating effects by improving her neck and jaw line and elevating her brows and opening her eyes, producing a more rested awake look.
*Individual Results May Vary
Procedure Description
The operation is done in Dr. Yarinsky's office facility using IV sedation or general anesthesia.
Incisions are made within the hairline (or along the hair margin) above your ear, extending down around the earlobe and ending within or below the hairline behind the ear. Your cheek and neck muscles are tightened, skin is redraped, and excess skin is removed.
Recuperation and Healing
Your head and neck will be wrapped In dressings which are usually removed within three days. We will shampoo your hair at your first post-op visit.
Minimal discomfort is easily controlled with oral medication.
Sutures are removed within 14 days. Bruising and swelling fade so that you can resume social activities in 2-3 weeks.
Make-up can be used to hide bruising. Results are seen in 4-6 weeks or sooner with gradual improvement for up to a year.
Other Options
You may enhance your result by combining face or neck lift with eyelid lift, brow lift, chin enlargement, nose reshaping (rhinoplasty), liposuction fat removal, mud laser skin resurfacing. These procedures may be able to be done at the same time as your face lift.
Note
The specific risks and the suitability of this procedure for you can be determined only at the time of your consultation with Dr. Yarinsky. All surgical procedures have some degree of risk. Minor complications that do not affect the outcome occur occasionally. Major complications are unusual. *Most people are very happy with the results but no specific result can be guaranteed.
This procedure is done at our Joint Commission accredited office facility.
Driving Directions
Many of Dr. Yarinsky's patients drive from nearby cities seeking his expertise in plastic surgery. For your convenience, we have provided directions to our office from the following locations:
Related Pages