Lip Enhancement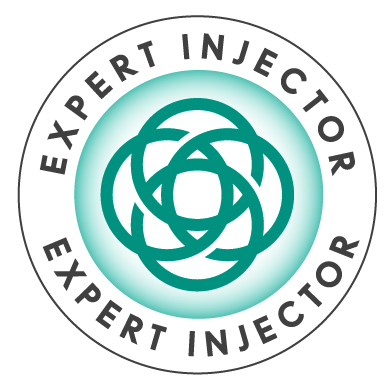 Dr. Yarinsky participates in www.expertinjector.org, a group of highly skilled and trained plastic surgeons who specialize in administering facial fillers and Botox® Cosmetic. This combination of treatments results in a "liquid facelift" and can help you look 5 or 10 years younger without surgery! Each physician member of Expertinjector.org is dedicated to providing you with an exceptional level of quality service and care to achieve the best possible results with your facial and lip filler and Botox® Cosmetic treatments all done in a safe environment using FDA –cleared injectables purchased directly from the manufacturers. Dr. Yarinsky personally performs all treatments administered.
About Lip Enhancement
Most of us want an attractive smile, and this includes attractive full lips. Some people have naturally full lips while others have underdeveloped or thin lips due to heredity or the process of aging. As we age, lips become smaller and thinner. While there are many procedures designed to improve lips, none are perfect and few are permanent. Collagen, Juvéderm® Injectable Gel, or your own body fat can be used to plump lips, to fill your upper lip-cheek fold and to soften the lines between your eyebrows. Collagen is a temporary fix, lasting a few months, while fat injections can produce permanent results and JUVÉDERM® Injectable Gel may last a year or more. Other solid fillers such as Gore-Tex® are available, but use of these may lead to complications such as infection, hardness and rejection and Dr. Yarinsky prefers not to use them.
Lips can also be enhanced by reducing the vertical wrinkles of the skin around the lip by skin resurfacing methods such as Ultra-Pulse Laser Resurfacing. It is often a better choice to treat the surface of the skin with the laser to improve fine wrinkle lines than by injecting the lips and line. The results of Laser Resurfacing to treat fine wrinkle lines can be spectacular! Healing can vary from hours (injectables) to several weeks (implant or laser resurfacing).
Contact our practice today for more information on lip enhancement, or to schedule a consultation with Dr. Steven Yarinsky.
NOTE
The specific risks and the suitability of these procedures for you can be determined only at the time of your consultation with Dr. Yarinsky. All surgical procedures have some degree of risk. Minor complications that do not affect the outcome occur occasionally. Major complications are unusual. Most people are very happy with the results but no specific result can be guaranteed.
JUVÉDERM® Injectable Gel is a registered trademark of Allergan Industrie, SAS
This procedure is done at our Joint Commission accredited office facility.
Driving Directions
Many of Dr. Yarinsky's patients drive from nearby cities seeking his expertise in plastic surgery. For your convenience, we have provided directions to our office from the following locations: