Endermolift™ Non-Surgical "Facelift"
The anti-aging cellular stimulation
LPG, the world leader in cellular stimulation with Cellu M6, brings you Endermolift™. A 100% natural anti-aging technique to redensify the skin in depth down and erase the signs of aging.
Endermolift™ offers immediate results, including a healthy glow and a natural, soothing lifting effect. Each session's results add up to fill in wrinkles, redefine contours, and clarify the complexion.
How does Endermolift™ work?

The Lift heads (LPG patents) micropulsation creates a delicate tissue wave that gently stimulates skin. Depending on the frequency of the Lift flaps pulsation (4, 8, or 16 pulses/second), and the suction strength (adjustable intensity), the Lift heads generate unique stimuli for each different aesthetic objective.
You need Endermolift™ if:
Your skin is losing density and firmness.
You are searching for the middle ground between mild, ineffective solutions and risky, invasive ones.
You believe 'an ounce of prevention is worth a pound of cure, and want to try to prevent skin aging before it's visibly apparent.
You know that just like muscles, skin needs exercise, a nourishing diet, and high-performance skincare.
You detest needles and artificial materials or you're afraid of unwanted side-effects.
You want to look like yourself, only younger, and you certainly don't want to freeze your facial expressions or look like someone else.
You feel it's either too early or too late to consider more aggressive procedures.
You accept that you're getting older, but you still want healthy, firm skin and a refreshed, glowing face.
You are numbered among the 94%* of women that don't equate Beauty with (invasive) medical procedures.
You want to improve or sustain your skin's youthfulness.
You believe 'taking care of yourself' implies both well-being and relaxation.
* Opinion Way 2008 study for lpg with 1044 women in France.
Cellulite Treatments
Endermologie® Cellulite Reduction & Lipomassage™ by LPG
Dr. Steven Yarinsky offers a state-of-the-art treatment designed to reduce one of the most common conditions affecting the skin. Endermologie® and Lipomassage™ can work wonders on smoothing out the skin and reducing the appearance of cellulite, without the need for surgery.
Please contact our practice for more information on cellulite treatment.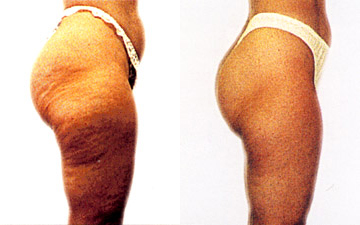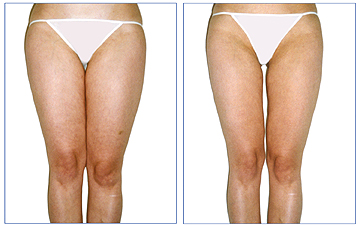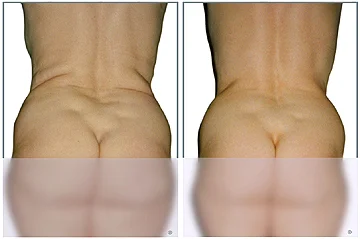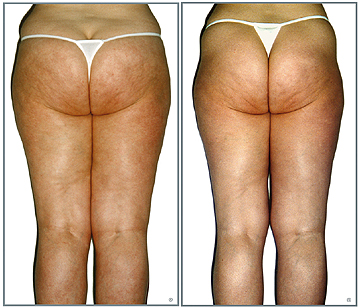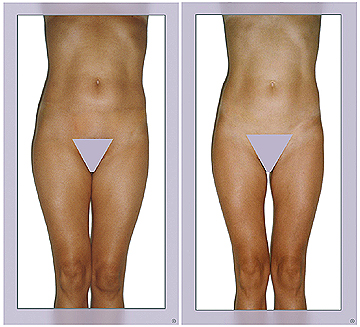 What is Endermologie®?
Endermologie® is an innovative non-surgical suction massage treatment for cellulite.
How does Endermologie® work?
Our trained Endermologie® staff uses the CelluM6 Integral high-technology therapeutic and aesthetic suction massage machine to treat those areas involved with cellulite. According to recent animal studies, the treatment increases local blood circulation and increases collagen to the dermal layer. In addition, Endermologie® relieves minor muscle aches and pains, and can relax muscle spasms.
Who is Lipomassage™ for?

For any women who:
Despite weight loss diets, cannot seem to get rid of "saddlebag thighs", "banana bulges", fat deposits riddled with cellulite dimples… and basically any figure defect out there.
Are thin and practice a healthy lifestyle, yet suffer from cellulite dimples, fat deposits or flabby skin.
Despite using cosmetics, can't remove thick, orange peel skin.
Would like rapid, risk-free and painless results – without undergoing surgery.
Have experienced the major hormonal fluctuations of puberty, pregnancy, or menopause which have ended in dramatic figure changes.
Have been able to stay thin over the years, but have not been able to avoid the sagging, thinning skin of advancing age.
Understand that it's necessary to reactivate the cells responsible for youthful skin and weight loss (i.e. fibroblasts and fat cells) and therefore include LPG MECHANO-STIMULATION in their anti-aging beauty routine.

But also for men who:
Have an healthy lifestyle (sport, balanced alimentation) but still have stubborn fat such as love-handles?
Whish to sculpt certain parts of their body.
Have lost weight and want to keep their skin firm and elastic.
How many treatments are needed?
The initial series of 15 treatments are given once or twice a week for the first two months. This improves your skin to a plateau. While most people reach that plateau at 15 treatments, fewer or more treatments may be needed to achieve the optimum result. Single maintenance treatments are given every 4-6 weeks there after, as needed, to maintain the results.
Claims we can make according to the FDA
Endermologie® can:
Improve skin radiance
Mobilize fluids
Stretch connective tissue
Increase local microcirculation (blood flow)Reduce minor aches and pains
Relax muscles
Soften scars
How long do the treatments take?
Each treatment takes about 30 minutes.
Fees for Treatment
Although you may purchase individual treatments, most people purchase a discounted package of 15 treatments which includes a body garment. Contact our office for a list of treatment fees and for an appointment.
Where are the treatments performed?
Trained Endermologie® therapists in our Saratoga office perform all treatments.
Where else are treatments performed?
We are the only location in the Capital District where Endermologie® treatments are available.
What is the value to the person interested in enhancing there figure?
Liposuction removes the diet and exercise resistant fat deposits and Endermologie® helps tone and smooth the skin areas treated. Dr Yarinsky recommends Endermologie® following liposuction if you are interested in obtaining the best possible results.
NOTE
The specific risks and the suitability of this procedure for you can be determined only at the time of your consultation with Dr Yarinsky. All surgical procedures have some degree of risk. Minor complications that do not affect the outcome occur occasionally. Major complications are unusual. Most people are very happy with the results but no specific result can be guaranteed.
This procedure is done at our Joint Commission accredited office facility.
Driving Directions
Many of Dr. Yarinsky's patients drive from nearby cities seeking his expertise in plastic surgery. For your convenience, we have provided directions to our office from the following locations: