Endermolift™ for Non-Surgical Facelift
Endermolift™ can be an effective method of facial rejuvenation for patients seeking some of the benefits of a facelift but do not wish to undergo surgery. While a facelift achieves results by reducing excess skin and tightening the facial muscles, Endermolift™ can give you smoother, younger looking skin using anti-aging cellular stimulation. Endermolift™ is a non-surgical procedure created by LPG® to firm and tone the skin and significantly reduce the signs of aging. Our younger patients at Saratoga Springs Plastic Surgery also use Endermolift™ as a preventative measure to effectively protect their skin against the natural aging process.
Benefits of Endermolift™
Endermolift™ can minimize the appearance of fine line and wrinkles, enhance facial contours, revitalize the areas around the eyes, and refine your complexion.  This procedure is designed to combat and reverse some of the causes of visible facial aging such as:
     Smoking
     Unhealthy diet
     UV rays
     Air Pollution
How does Endermolift™ work?

Endermolift™ uses a wand-like device that passes over the skin's surface and emits micro-pulsation waves that can gently massage and stimulate delicate facial skin. With an adjustable frequency and suction strength, Endermolift™ can be calibrated to meet your unique cosmetic needs. Endermolift™ uses no needles or artificial materials, and nourishes the skin naturally by increasing your body's natural supply of hyaluronic acid, collagen, and elastin. *The results of Endermolift™ can be seen immediately, as your skin begins to naturally lift and take on a youthful, healthy glow. A series of treatments are provided over the course of several months to reach a result plateau. Our patients appreciate their rejuvenated appearance so much that many continue with several maintenance Endermolift™ treatments each year to look their best.
Cellulite Treatments
Endermologie® Lipomassage™ is a state-of-the-art treatment designed to reduce the appearance of cellulite without surgery. By mobilizing the fluids of the body and stretching connective tissue, Dr. Steven Yarinsky can improve your skin's radiance while relaxing the muscles and softening scars. Cellulite is one of the most common cosmetic concerns among our patients at Saratoga Springs Plastic Surgery, and this machine treatment invented and created by LPG® can give you smoother younger looking skin.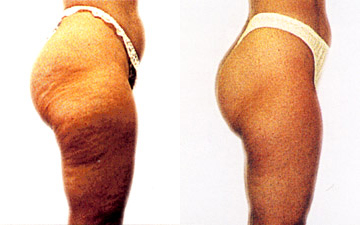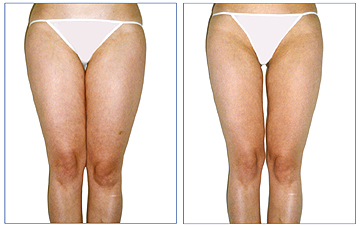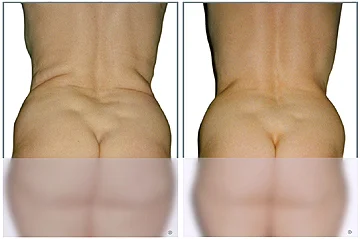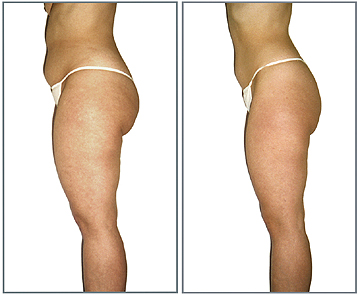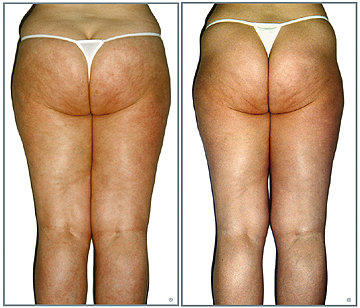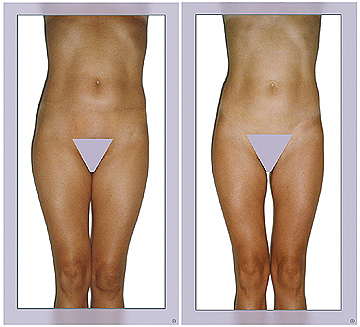 *Individual Results May Vary
Endermologie® Lipomassage™ Cellulite Reduction
Endermologie® is a non-surgical cellulite treatment that uses a specialized machine to gently suction massage the target area to increase blood circulation. By passing the innovative CelluM6 treatment head over the surface of your skin, blood flow and lymphatic flow is stimulated to activate the production of collagen and elastin. Dr. Yarinsky also often recommends Endermologie® after liposuction to maximize a patient's body contouring results. As an added benefit, this treatment can be used to aid patients with minor muscle spasms or aches.
Endermologie® Lipomassage™ body shaping

*Lipomassage™ can be used to reduce fat deposits that are resistant to the traditional methods of weight loss. If you still retain isolated areas of fat in spite of diet and exercise, this treatment can help you achieve a slimmer, more sculpted figure while also smoothing and firming the skin. Lipomassage™ can be used to correct cosmetic concerns including:
Cellulite
Fat deposits
Dimpled skin
Thinning skin
Sagging
*Individual Results May Vary

Using a technique known as mechano-stimulation, fibroblasts and fat cells can be stimulated to lift tone and tighten the area treated. To maximize the results of Endermologie® Lipomassage™, multiple treatment sessions are typically required. Treatments can be purchased individually, though Dr. Yarinsky also offers discounted packages of six to twenty treatments. Saratoga Springs Plastic Surgery is proud to employ the only trained Endermologie® therapists in the Capital District.
Contact Us
If you would like to learn more about Endermolift™ or cellulite treatment with Endermologie® Lipomassage™, or to schedule a consultation, please contact our office today.
Driving Directions
Many of Dr. Yarinsky's patients drive from nearby cities seeking his expertise in plastic surgery. For your convenience, we have provided directions to our office from the following locations:
Related Pages